Sailing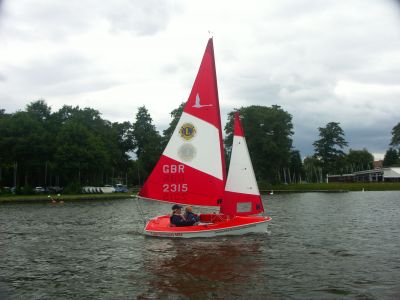 Frensham Pond Sailability (sailing for people with disabilities) works in partnership with Frensham Pond Sailing Club (FPSC) and Farnham Swimability.
Sailability provides a very wide range dinghy and mini-keelboat sailing, from therapeutic cruising to fully competitive racing - Thursday and Saturday mornings between April and October. There is a fee of course – ask Jenny for details.
They have a range of boat types which can cater for individual capabilities.